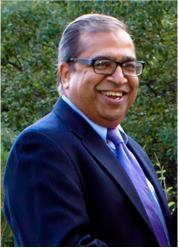 Anil Jain
Anil Jain is an energetic business executive with over 35 years of diverse experience in energy, education and pharmaceutical industries. He is a strategic thinker with a strong focus on risk management, governance, and drive for performance. He holds Ph.D. in Chemical Engineering and MBA in Finance.
Anil is dedicated to volunteerism and has served in the board of several not-for-profit organizations. As a volunteer Executive Director of CHILD Foundation since its charter in 2001, Anil is passionate about the mission of CHILD Foundation – to provide health care services to women and children in rural India.
As a member of the Beta Gamma Sigma Society and as an active Rotarian, he has an unwavering commitment to the principles and values of these Societies: truth and honesty, honour and integrity, pursuit of wisdom, earnestness, and fairness.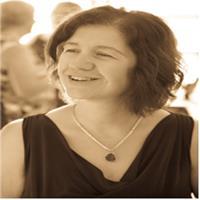 Natalija Reljic
Born and raised in Croatia, Natalija Reljic is a social worker with long association with the Calgary Distress Centre. Graduate from the University of Calgary, with over ten years of experience in the area of social service, Natalija is passionate about women and children health in impoverished areas of the world. She frequently volunteers at her son's school and help out people in need.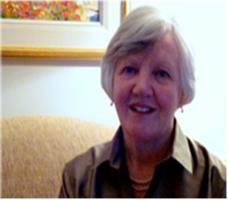 Bernie McKenzie-Brown
Born and educated in Ireland, Ms. McKenzie-Brown has lived in Canada since 1979. She has had a career in the corporate and non-profit sectors in administration, community investment, human resources and volunteer management. Bernie has lived in Ireland, England, The Bahamas, Canada and Thailand. During her four years living in Chiang Mai, Thailand, Bernie volunteered with McKean Hospital, working with young disabled adults. She was also a founding board member of Samsara Foundation, which supports the education and health needs of tribal schoolchildren living in the mountainous areas of Northern Thailand. Bernie is the volunteer Vice-Chair of the Board of CHILD Foundation and the Chair of Fundraising Committee of the Board.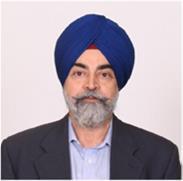 Birjinder Mangat
Mr. Mangat is is an independent legal services professional with a well-established legal practice in Calgary. His practice is focused on assisting new immigrants to Canada.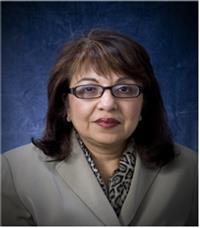 Aziza Kotadia
Ms. Kotadia has over 25 years of experience in the financial service sector in Calgary. In that time she has gained the respect of her clients by helping them achieve their individual goals with a high personalized approach. A strong believer in building her professional credentials, Aziza has achieved the designations of Masters of business Administration (MBA). Certified Financial Planner (CFP) and Fellow of the Institute of Canadian Bankers (FICB). She also holds a Full Life & Accident and Sickness Insurance License. Her passion in paying back to the community has involved her in not for profit organizations including Board Member and Loan Committee Chair with IAF Canada and Member for Economic Planning Board with Ismaili Council for Prairies. Aziza is the volunteer Chair of the Board of CHILD Foundation and the Chair of Investment Advisory Committee.
Bob Taylor
Mr. Bob Taylor has operated in a wide range of energy issues with a focus on long term transformations and accompanying policy decisions necessary to take us to a sustainable energy future. Specific past executive expertise in upstream oil, gas and oilsands industry and as Assistant Deputy Minister at Alberta Department of Energy.
Affiliated with the Innovation Expedition (www.innovationexpedition.com) and a founding partner of the Energy Futures Network (www. energyfuturesnetwork.com).
Dr. Bhavini Gohel
Dr. Gohel is a family physician practicing at the Calgary South Health Campus. She visited the Maya Devi Charitable Hospital in India in 2013 and volunteered for several weeks, assessing the need for medical equipment and training for local medical staff. Bhavini is the volunteer Chair of the Medical Advisory Committee of the Board of CHILD Foundation.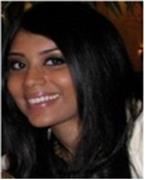 Eisha Alemao
Born and raised in India, Ms. Eisha Alemao immigrated to Canada in 1998 and was diagnosed with a critical illness in 2008. Eisha is immensely grateful for the standard of Canadian medical care she received as she fought to overcome her illness through multiple hospital stays. Eisha is passionate about working with the CHILD Foundation and the Maya Devi hospital to improve the health care of her home country. Eisha currently works in Finance at Canadian Pacific and will use her MBA and years of strategic planning experience in her work for the Foundation. Eisha received the Canadian Immigrant of Distinction Award in 2002, is the Founder of the Ernst & Young LLP Leadership Education and Development Program, is active with the Women's Executive Network, and is developing a microfinance non-profit that empowers women in an impoverished area of her hometown in India.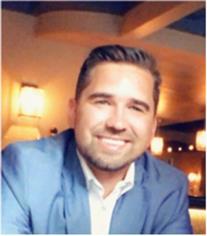 Maximilian Michalowski
Maximilian Michalowski is the President and COO of Socializer Digital Marketing and Founder - CEO of M3 Brand Management. Maximilian's Entrepreneurial nature has contributed him to being involved in many roles and projects that have allowed Canadians to live healthier lifestyles. He has been embedded in the health food industry his entire life working in his family's health food stores growing up. Later to own and operate his own store previously owned by Planet Organic as the COO or Organic Earth Market.
Maximilian created a new role at Sobeys Inc / Empire Company as Manager of Retail Operations – Wellness, developing and creating the new program which he deemed "store within a Store" Concept that boast over 5700 Natural and organic products in 34 different categories. This developed and created a new infrastructure and mission to change the relationship Canadians have with food and their health in the 110-year-old company. Subsequently turning into a national initiative which he handed off to run his own two companies he is presently involved in. Maximillian's Journey started directly out of school where he Joined the Canadian Navy as a Naval Weapons Engineer and Naval Diver which he spent 5 years in service. Receiving a Bravo Zulu and various Commandant and distinguished recognition awards. His time in the service allowed him to travel and see various parts of the world which led him to pursuing philanthropic opportunities and joining the Board of Directors of The Child Foundation in 2016.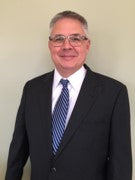 Troy Adams
A collaborative leader with success in energy business development, commercial operations, energy marketing and regulation. Troy is recognized for identifying opportunities, effective project management, contract negotiations and regulatory approvals pertaining to domestic and international development and acquisitions. Leadership included managing cross-functional teams. Troy holds both CPA and MBA designations, Troy combines financial acumen with strategic vision to deliver value as an energy business development leader.
Troy is a current member of Rotary Club of Calgary Centennial and a past member of Rotary Club of Cochrane.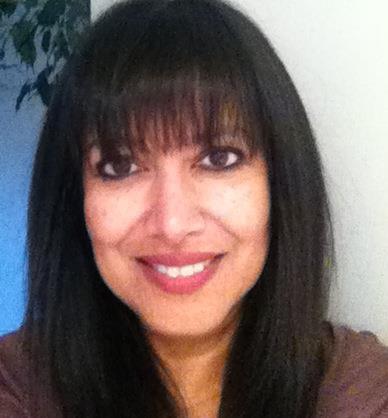 Niha Prasad-Kroliczek
Niha is a human resources professional certified by the Human Resources Institute of Alberta. She is currently working as Managing Principal, Business Development, at Riddell Kurczaba Architecture Interior Design company. Niha received minister's appointment to serve as the public representative on the Board of Examiners for the Association of Professional Engineers, Geoscientists of Alberta (APEGA).
She is passionate networking individual.